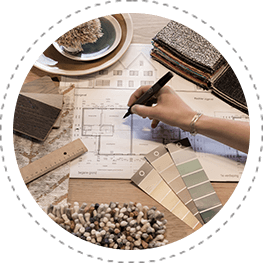 Interieuradvies
In de winkels
Blijft het maken van de juiste keuzes lastig? Bij Eijerkamp geven we persoonlijk interieuradvies binnen elke woonstijl en ieder budget.
meer info
Eijerkamp vertelt over

Muuto The Dots Large Haak

Muuto The Dots wandhaken in uitvoering large zijn ontworpen door Lars Tornøe. Een veelzijdige haak die in elke ruimte van past komt: op de muur, deur of ergens anders!

De Dots haken zijn vervaardigd van massief eikenhout en zijn verkrijgbaar in de maten x-small, small, medium en large én leverbaar in diverse kleuren en materialen.
Afmetingen
&

details
| | |
| --- | --- |
| Artikelnummer | 1573430 |
| Diepte | 5,7 cm |
| Materiaal | Eikenhout |
| Kleur | Midnight blue |
| Merk | Muuto |
| Woonstijl | Modern |
| Barcode | 5710562032313 |
Extra snel via PostNL
Kleinere woonitems (zoals bijzettafels, kussens, lampen, karpetten en accessoires) worden lekker snel bij je thuisbezorgd via PostNL voor 7.25. Zodra je bestelling ons magazijn heeft verlaten, volg je deze op de voet met Track & Trace. Lees meer
Meer uit de The Dots Large serie
Bekijk ook
Meer uit deze serie
Meer van dit merk
Muuto
Meer van dit merk
Bekijk meer
{
  "__typename": "SimpleProduct",
  "id": 12488,
  "sku": "E00015519",
  "url_key": "muuto-the-dots-large-haak-e00015519",
  "name": "Muuto The Dots Large Haak",
  "description": {
    "html": "<p>Muuto The Dots wandhaken in uitvoering large zijn ontworpen door Lars Tornøe. Een veelzijdige haak die in elke ruimte van past komt: op de muur, deur of ergens anders!</p><p>De Dots haken zijn vervaardigd van massief eikenhout en zijn verkrijgbaar in de maten x-small, small, medium en large én leverbaar in diverse kleuren en materialen.</p>",
    "__typename": "ComplexTextValue"
  },
  "categories": [
    {
      "name": "Kapstokken",
      "image": null,
      "usp_placement_code": null,
      "url_key": "kapstokken",
      "url_path": "navigation/woonaccessoires/kapstokken",
      "level": 4,
      "slug_interioradvice_short": null,
      "slug_interioradvice_long": null,
      "maintenance_text": null,
      "delivery_at_home_text": null,
      "comparable_products_text": null,
      "__typename": "CategoryTree"
    },
    {
      "name": "Woonaccessoires",
      "image": null,
      "usp_placement_code": "pdp",
      "url_key": "woonaccessoires",
      "url_path": "navigation/woonaccessoires",
      "level": 3,
      "slug_interioradvice_short": "interieuradvies",
      "slug_interioradvice_long": null,
      "maintenance_text": null,
      "delivery_at_home_text": "<h5>Extra snel via PostNL</h5>\r\n<p>Kleinere woonitems (zoals bijzettafels, kussens, lampen, karpetten en accessoires) worden lekker snel bij je thuisbezorgd via PostNL voor 7.25. Zodra je bestelling ons magazijn heeft verlaten, volg je deze op de voet met Track &amp; Trace. <a href=\"https://www.eijerkamp.nl/klantenservice/bezorgen-en-afhalen/\">Lees meer</a></p>",
      "comparable_products_text": null,
      "__typename": "CategoryTree"
    },
    {
      "name": "Muuto",
      "image": null,
      "usp_placement_code": null,
      "url_key": "muuto",
      "url_path": "brands/muuto",
      "level": 3,
      "slug_interioradvice_short": null,
      "slug_interioradvice_long": null,
      "maintenance_text": null,
      "delivery_at_home_text": null,
      "comparable_products_text": null,
      "__typename": "CategoryTree"
    },
    {
      "name": "Navigation",
      "image": null,
      "usp_placement_code": null,
      "url_key": "navigation",
      "url_path": "navigation",
      "level": 2,
      "slug_interioradvice_short": null,
      "slug_interioradvice_long": null,
      "maintenance_text": null,
      "delivery_at_home_text": null,
      "comparable_products_text": null,
      "__typename": "CategoryTree"
    },
    {
      "name": "Brands",
      "image": null,
      "usp_placement_code": null,
      "url_key": "brands",
      "url_path": "brands",
      "level": 2,
      "slug_interioradvice_short": null,
      "slug_interioradvice_long": null,
      "maintenance_text": null,
      "delivery_at_home_text": null,
      "comparable_products_text": null,
      "__typename": "CategoryTree"
    }
  ],
  "stock_status": "IN_STOCK",
  "availableStock": 0,
  "backorders": true,
  "available_v": 1,
  "available_z": 1,
  "sfeer_description": null,
  "web_only": 0,
  "price_range": {
    "minimum_price": {
      "final_price": {
        "currency": "EUR",
        "value": 29.5,
        "__typename": "Money"
      },
      "__typename": "ProductPrice"
    },
    "__typename": "PriceRange"
  },
  "image": {
    "disabled": null,
    "label": "muuto-the-dots-large-haak-midnight-blue-eikenhout-e00015519.jpg",
    "position": null,
    "url": "https://www.eijerkamp.nl/static/version1601283093/graphql/_view/nl_NL/Magento_Catalog/images/product/placeholder/small_image.jpg",
    "__typename": "ProductImage"
  },
  "media_gallery": [
    {
      "__typename": "ProductImage",
      "label": "muuto-the-dots-large-haak-midnight-blue-eikenhout-e00015519.jpg",
      "position": 1,
      "url": "https://eij.xcdn.nl/muuto-the-dots-large-haak-midnight-blue-eikenhout-e00015519.jpg?f=FD"
    },
    {
      "__typename": "ProductImage",
      "label": "muuto-the-dots-large-haak-midnight-blue-eikenhout-e00015519-2.jpg",
      "position": 2,
      "url": "https://eij.xcdn.nl/muuto-the-dots-large-haak-midnight-blue-eikenhout-e00015519-2.jpg?f=FD"
    }
  ],
  "color_products": [
    {
      "sku": "E00015519",
      "name": "Muuto The Dots Large Haak",
      "url_key": "muuto-the-dots-large-haak-e00015519",
      "eij_hoofdproduct": null,
      "eij_kleur_122": "Midnight blue",
      "image": {
        "disabled": null,
        "label": "muuto-the-dots-large-haak-midnight-blue-eikenhout-e00015519.jpg",
        "position": null,
        "url": "https://www.eijerkamp.nl/static/version1601283093/graphql/_view/nl_NL/Magento_Catalog/images/product/placeholder/small_image.jpg",
        "__typename": "ProductImage"
      }
    },
    {
      "name": "Muuto The Dots Large Haak",
      "sku": "E00012271",
      "url_key": "muuto-the-dots-large-haak-e00012271",
      "eij_hoofdproduct": null,
      "eij_kleur_122": "zwart",
      "image": {
        "disabled": null,
        "label": "muuto-the-dots-large-haak-zwart-eikenhout-e00012271.jpg",
        "position": null,
        "url": "https://www.eijerkamp.nl/static/version1601283093/graphql/_view/nl_NL/Magento_Catalog/images/product/placeholder/small_image.jpg",
        "__typename": "ProductImage"
      },
      "__typename": "SimpleProduct"
    },
    {
      "name": "Muuto The Dots Large Haak",
      "sku": "E00012388",
      "url_key": "muuto-the-dots-large-haak-e00012388",
      "eij_hoofdproduct": null,
      "eij_kleur_122": "Petroleum",
      "image": {
        "disabled": null,
        "label": "muuto-the-dots-large-haak-petroleum-eikenhout-e00012388.jpg",
        "position": null,
        "url": "https://www.eijerkamp.nl/static/version1601283093/graphql/_view/nl_NL/Magento_Catalog/images/product/placeholder/small_image.jpg",
        "__typename": "ProductImage"
      },
      "__typename": "SimpleProduct"
    },
    {
      "name": "Muuto The Dots Large Haak",
      "sku": "E00012992",
      "url_key": "muuto-the-dots-large-haak-e00012992",
      "eij_hoofdproduct": null,
      "eij_kleur_122": "Grey",
      "image": {
        "disabled": null,
        "label": "muuto-the-dots-large-haak-grey-eikenhout-e00012992.jpg",
        "position": null,
        "url": "https://www.eijerkamp.nl/static/version1601283093/graphql/_view/nl_NL/Magento_Catalog/images/product/placeholder/small_image.jpg",
        "__typename": "ProductImage"
      },
      "__typename": "SimpleProduct"
    },
    {
      "name": "Muuto The Dots Large Haak",
      "sku": "E00015508",
      "url_key": "muuto-the-dots-large-haak-e00015508",
      "eij_hoofdproduct": null,
      "eij_kleur_122": "Oak",
      "image": {
        "disabled": null,
        "label": "muuto-the-dots-large-haak-oak-petroleum-e00015508.jpg",
        "position": null,
        "url": "https://www.eijerkamp.nl/static/version1601283093/graphql/_view/nl_NL/Magento_Catalog/images/product/placeholder/small_image.jpg",
        "__typename": "ProductImage"
      },
      "__typename": "SimpleProduct"
    },
    {
      "name": "Muuto The Dots Large Haak",
      "sku": "E00015509",
      "url_key": "muuto-the-dots-large-haak-e00015509",
      "eij_hoofdproduct": null,
      "eij_kleur_122": "Oak",
      "image": {
        "disabled": null,
        "label": "muuto-the-dots-large-haak-oak-eikenhout-e00015509.jpg",
        "position": null,
        "url": "https://www.eijerkamp.nl/static/version1601283093/graphql/_view/nl_NL/Magento_Catalog/images/product/placeholder/small_image.jpg",
        "__typename": "ProductImage"
      },
      "__typename": "SimpleProduct"
    },
    {
      "name": "Muuto The Dots Large Haak",
      "sku": "E00015512",
      "url_key": "muuto-the-dots-large-haak-e00015512",
      "eij_hoofdproduct": null,
      "eij_kleur_122": "Pale Blue",
      "image": {
        "disabled": null,
        "label": "muuto-the-dots-large-haak-pale-blue-eikenhout-e00015512.jpg",
        "position": null,
        "url": "https://www.eijerkamp.nl/static/version1601283093/graphql/_view/nl_NL/Magento_Catalog/images/product/placeholder/small_image.jpg",
        "__typename": "ProductImage"
      },
      "__typename": "SimpleProduct"
    },
    {
      "name": "Muuto The Dots Large Haak",
      "sku": "E00015515",
      "url_key": "muuto-the-dots-large-haak-e00015515",
      "eij_hoofdproduct": null,
      "eij_kleur_122": "Beige Green",
      "image": {
        "disabled": null,
        "label": "muuto-the-dots-large-haak-beige-green-eikenhout-e00015515.jpg",
        "position": null,
        "url": "https://www.eijerkamp.nl/static/version1601283093/graphql/_view/nl_NL/Magento_Catalog/images/product/placeholder/small_image.jpg",
        "__typename": "ProductImage"
      },
      "__typename": "SimpleProduct"
    },
    {
      "name": "Muuto The Dots Large Haak",
      "sku": "E00015516",
      "url_key": "muuto-the-dots-large-haak-e00015516",
      "eij_hoofdproduct": null,
      "eij_kleur_122": "Clay Brown",
      "image": {
        "disabled": null,
        "label": "muuto-the-dots-large-haak-clay-brown-eikenhout-e00015516.jpg",
        "position": null,
        "url": "https://www.eijerkamp.nl/static/version1601283093/graphql/_view/nl_NL/Magento_Catalog/images/product/placeholder/small_image.jpg",
        "__typename": "ProductImage"
      },
      "__typename": "SimpleProduct"
    },
    {
      "name": "Muuto The Dots Large Haak",
      "sku": "E00017541",
      "url_key": "muuto-the-dots-large-haak-e00017541",
      "eij_hoofdproduct": null,
      "eij_kleur_122": "Dark Green",
      "image": {
        "disabled": null,
        "label": "muuto-the-dots-large-haak-dark-green-eikenhout-e00017541.jpg",
        "position": null,
        "url": "https://www.eijerkamp.nl/static/version1601283093/graphql/_view/nl_NL/Magento_Catalog/images/product/placeholder/small_image.jpg",
        "__typename": "ProductImage"
      },
      "__typename": "SimpleProduct"
    },
    {
      "name": "Muuto The Dots Large Haak",
      "sku": "E00017542",
      "url_key": "muuto-the-dots-large-haak-e00017542",
      "eij_hoofdproduct": null,
      "eij_kleur_122": "Off-white",
      "image": {
        "disabled": null,
        "label": "muuto-the-dots-large-haak-off-white-eikenhout-e00017542.jpg",
        "position": null,
        "url": "https://www.eijerkamp.nl/static/version1601283093/graphql/_view/nl_NL/Magento_Catalog/images/product/placeholder/small_image.jpg",
        "__typename": "ProductImage"
      },
      "__typename": "SimpleProduct"
    }
  ],
  "eij_afmeting": {
    "values": [
      " cm"
    ],
    "__typename": "SelectValues"
  },
  "eij_articlesupplierarticlecod": "03231 M.BLUE",
  "eij_articlelength": null,
  "eij_articleheight": null,
  "eij_articlewidth": null,
  "eij_articlebrand": {
    "values": [
      "Muuto"
    ],
    "__typename": "SelectValues"
  },
  "eij_articleeancode": 5710562032313,
  "eij_articlebrand_swatch": "/m/u/muuto_logo.jpg",
  "eij_articlerecommendedprice": null,
  "eij_articlesalesprice": 29.5,
  "eij_articlerequiredweeksforde": 3,
  "eij_hoofdproduct": null,
  "eij_categorie_19": "Haak",
  "eij_kleur_122": "Midnight blue",
  "eij_materiaal_21": {
    "values": [
      "Eikenhout"
    ],
    "__typename": "SelectValues"
  },
  "eij_diepte_23": "5,7",
  "eij_woonstijl_26": {
    "values": [
      "Modern"
    ],
    "__typename": "SelectValues"
  },
  "eij_zithoogte_28": null,
  "eij_zitdiepte_29": null,
  "eij_artikeltiteltoevoegin_89": null,
  "eij_zitbreedte_30": null,
  "eij_armleuningen_31": null,
  "eij_diameter_32": null,
  "eij_vorm_33": {
    "values": [],
    "__typename": "SelectValues"
  },
  "eij_metadescription_36": "Hang je badjas op aan deze hippe The Dots haak van Muuto; verkrijgbaar in diverse kleuren &#10003; Ruime collectie &#10003; Elke woonstijl &#10003; Bestel eenvoudig online!",
  "eij_bezorgwijze_37": {
    "values": [
      "eijerkamp-postnl"
    ],
    "__typename": "SelectValues"
  },
  "eij_artikeltitel_38": "The Dots Large",
  "eij_andere_afmeting_mogel_41": null,
  "eij_hoogte_armleuning_42": null,
  "eij_fitting_43": {
    "values": [],
    "__typename": "SelectValues"
  },
  "eij_watt_44": null,
  "eij_maat_45": {
    "values": [],
    "__typename": "SelectValues"
  },
  "eij_hoogte_onderkant_tafe_47": null,
  "eij_comfort_48": {
    "values": [],
    "__typename": "SelectValues"
  },
  "eij_warmteklasse_52": {
    "values": [],
    "__typename": "SelectValues"
  },
  "eij_productvariant_53": null,
  "eij_varierende_kenmerken_54": {
    "values": [],
    "__typename": "SelectValues"
  },
  "eij_type_74": {
    "values": [],
    "__typename": "SelectValues"
  },
  "eij_uitschuifbaar_81": {
    "values": [],
    "__typename": "SelectValues"
  },
  "eij_breedte_armleuning_85": null,
  "eij_metatitle_87": "Muuto The Dots Haak Large Midnight Blue | Eijerkamp Wonen",
  "eij_woontrend_88": {
    "values": [],
    "__typename": "SelectValues"
  },
  "eij_stijl_studio_91": {
    "values": [],
    "__typename": "SelectValues"
  },
  "eij_uitvoering_93": {
    "values": [],
    "__typename": "SelectValues"
  },
  "eij_offerte_94": 0,
  "eij_video_96": null,
  "eij_breedte_tussen_tafelp_98": null,
  "eij_kussenhoes_99": null,
  "eij_label_100": {
    "values": [],
    "__typename": "SelectValues"
  },
  "eij_onderstel_101": {
    "values": [],
    "__typename": "SelectValues"
  },
  "eij_type_slaper_102": {
    "values": [],
    "__typename": "SelectValues"
  },
  "eij_vtwonen_make_over_103": {
    "values": [],
    "__typename": "SelectValues"
  },
  "eij_vulgewicht_104": null,
  "eij_montage_105": {
    "values": [],
    "__typename": "SelectValues"
  },
  "eij_materiaal_tafelblad_109": null,
  "eij_kleurdifferentiatie_111": {
    "values": [
      "Kleur"
    ],
    "__typename": "SelectValues"
  },
  "eij_winkelwagen_112": 1,
  "eij_sfo_artikel_id_113": "156026",
  "eij_woonoplossingen_114": {
    "values": [],
    "__typename": "SelectValues"
  },
  "eij_breedte_2_119": null,
  "eij_lengte_2_120": null,
  "eij_materiaal_vulling_123": null,
  "eij_kleur_onderstel_124": null,
  "eij_kleur_tafelblad_125": null,
  "eij_materiaal_onderstel_126": null,
  "eij_vanaf_prijs_150": null,
  "eij_tijk_129": null,
  "eij_cogitonummer_141": "1573430",
  "attributes": [
    {
      "attribute_code": "eij_afmeting",
      "attribute_label": "Afmeting",
      "__typename": "Attribute"
    },
    {
      "attribute_code": "eij_articlesupplierarticlecod",
      "attribute_label": "Extern artikelnummer",
      "__typename": "Attribute"
    },
    {
      "attribute_code": "eij_articlelength",
      "attribute_label": "Lengte",
      "__typename": "Attribute"
    },
    {
      "attribute_code": "eij_articleheight",
      "attribute_label": "Hoogte",
      "__typename": "Attribute"
    },
    {
      "attribute_code": "eij_articlewidth",
      "attribute_label": "Breedte",
      "__typename": "Attribute"
    },
    {
      "attribute_code": "eij_articlebrand",
      "attribute_label": "Merk",
      "__typename": "Attribute"
    },
    {
      "attribute_code": "eij_categorie_19",
      "attribute_label": "Categorie",
      "__typename": "Attribute"
    },
    {
      "attribute_code": "eij_materiaal_21",
      "attribute_label": "Materiaal",
      "__typename": "Attribute"
    },
    {
      "attribute_code": "eij_diepte_23",
      "attribute_label": "Diepte",
      "__typename": "Attribute"
    },
    {
      "attribute_code": "eij_woonstijl_26",
      "attribute_label": "Woonstijl",
      "__typename": "Attribute"
    },
    {
      "attribute_code": "eij_zithoogte_28",
      "attribute_label": "Zithoogte",
      "__typename": "Attribute"
    },
    {
      "attribute_code": "eij_zitdiepte_29",
      "attribute_label": "Zitdiepte",
      "__typename": "Attribute"
    },
    {
      "attribute_code": "eij_zitbreedte_30",
      "attribute_label": "Zitbreedte",
      "__typename": "Attribute"
    },
    {
      "attribute_code": "eij_armleuningen_31",
      "attribute_label": "Armleuningen",
      "__typename": "Attribute"
    },
    {
      "attribute_code": "eij_diameter_32",
      "attribute_label": "Diameter",
      "__typename": "Attribute"
    },
    {
      "attribute_code": "eij_vorm_33",
      "attribute_label": "Vorm",
      "__typename": "Attribute"
    },
    {
      "attribute_code": "eij_bezorgwijze_37_",
      "attribute_label": null,
      "__typename": "Attribute"
    },
    {
      "attribute_code": "eij_artikeltitel_38",
      "attribute_label": "Artikeltitel",
      "__typename": "Attribute"
    },
    {
      "attribute_code": "eij_andere_afmeting_mogel_41",
      "attribute_label": "Andere afmeting mogelijk?",
      "__typename": "Attribute"
    },
    {
      "attribute_code": "eij_hoogte_armleuning_42",
      "attribute_label": "Hoogte armleuning",
      "__typename": "Attribute"
    },
    {
      "attribute_code": "eij_fitting_43",
      "attribute_label": "Fitting",
      "__typename": "Attribute"
    },
    {
      "attribute_code": "eij_watt_44",
      "attribute_label": "Watt",
      "__typename": "Attribute"
    },
    {
      "attribute_code": "eij_maat_45",
      "attribute_label": "Maat",
      "__typename": "Attribute"
    },
    {
      "attribute_code": "eij_hoogte_onderkant_tafe_47",
      "attribute_label": "Hoogte onderkant tafel",
      "__typename": "Attribute"
    },
    {
      "attribute_code": "eij_comfort_48",
      "attribute_label": "Comfort",
      "__typename": "Attribute"
    },
    {
      "attribute_code": "eij_warmteklasse_52",
      "attribute_label": "Warmteklasse",
      "__typename": "Attribute"
    },
    {
      "attribute_code": "eij_varierende_kenmerken_54",
      "attribute_label": "Variërende kenmerken",
      "__typename": "Attribute"
    },
    {
      "attribute_code": "eij_type_74",
      "attribute_label": "Type",
      "__typename": "Attribute"
    },
    {
      "attribute_code": "eij_uitschuifbaar_81",
      "attribute_label": "Uitschuifbaar",
      "__typename": "Attribute"
    },
    {
      "attribute_code": "eij_breedte_armleuning_85",
      "attribute_label": "Breedte armleuning",
      "__typename": "Attribute"
    },
    {
      "attribute_code": "eij_woontrend_88",
      "attribute_label": "Woontrend",
      "__typename": "Attribute"
    },
    {
      "attribute_code": "eij_artikeltiteltoevoegin_89",
      "attribute_label": "Artikeltiteltoevoeging",
      "__typename": "Attribute"
    },
    {
      "attribute_code": "eij_stijl_studio_91",
      "attribute_label": "Stijl Studio",
      "__typename": "Attribute"
    },
    {
      "attribute_code": "eij_offerte_94",
      "attribute_label": "Offerte",
      "__typename": "Attribute"
    },
    {
      "attribute_code": "eij_uitvoering_93",
      "attribute_label": "Uitvoering",
      "__typename": "Attribute"
    },
    {
      "attribute_code": "eij_breedte_tussen_tafelp_98",
      "attribute_label": "Breedte tussen tafelpoten",
      "__typename": "Attribute"
    },
    {
      "attribute_code": "eij_kussenhoes_99",
      "attribute_label": "Kussenhoes",
      "__typename": "Attribute"
    },
    {
      "attribute_code": "eij_100",
      "attribute_label": null,
      "__typename": "Attribute"
    },
    {
      "attribute_code": "eij_onderstel_101",
      "attribute_label": "Onderstel",
      "__typename": "Attribute"
    },
    {
      "attribute_code": "eij_type_slaper_102",
      "attribute_label": "Type slaper",
      "__typename": "Attribute"
    },
    {
      "attribute_code": "eij_vtwonen_make_over_103",
      "attribute_label": "vtwonen make-over",
      "__typename": "Attribute"
    },
    {
      "attribute_code": "eij_vulgewicht_104",
      "attribute_label": "Vulgewicht",
      "__typename": "Attribute"
    },
    {
      "attribute_code": "eij_montage_105",
      "attribute_label": "Montage",
      "__typename": "Attribute"
    },
    {
      "attribute_code": "eij_materiaal_tafelblad_109",
      "attribute_label": "Materiaal tafelblad",
      "__typename": "Attribute"
    },
    {
      "attribute_code": "eij_kleurdifferentiatie_111",
      "attribute_label": "Kleurdifferentiatie",
      "__typename": "Attribute"
    },
    {
      "attribute_code": "eij_winkelwagen_112",
      "attribute_label": "Winkelwagen",
      "__typename": "Attribute"
    },
    {
      "attribute_code": "eij_sfo_artikel_id_113",
      "attribute_label": "sfo_artikel_id",
      "__typename": "Attribute"
    },
    {
      "attribute_code": "eij_woonoplossingen_114",
      "attribute_label": "Woonoplossingen",
      "__typename": "Attribute"
    },
    {
      "attribute_code": "eij_breedte_2_119",
      "attribute_label": "Breedte 2",
      "__typename": "Attribute"
    },
    {
      "attribute_code": "eij_lengte_2_120",
      "attribute_label": "Lengte 2",
      "__typename": "Attribute"
    },
    {
      "attribute_code": "eij_kleur_122",
      "attribute_label": "Kleur",
      "__typename": "Attribute"
    },
    {
      "attribute_code": "eij_materiaal_vulling_123",
      "attribute_label": "Materiaal vulling",
      "__typename": "Attribute"
    },
    {
      "attribute_code": "eij_kleur_onderstel_124",
      "attribute_label": "Kleur onderstel",
      "__typename": "Attribute"
    },
    {
      "attribute_code": "eij_kleur_tafelblad_125",
      "attribute_label": "Kleur tafelblad",
      "__typename": "Attribute"
    },
    {
      "attribute_code": "eij_materiaal_onderstel_126",
      "attribute_label": "Materiaal onderstel",
      "__typename": "Attribute"
    },
    {
      "attribute_code": "eij_tijk_129",
      "attribute_label": "Tijk",
      "__typename": "Attribute"
    }
  ],
  "brand": "Muuto",
  "woonstijl": [
    "Modern"
  ],
  "stijlstudio": [],
  "woonstijlLink": null,
  "stijlstudioLink": null,
  "canonical": "/muuto-the-dots-large-haak-e00012271.html",
  "brandLogo": "/media/attribute/swatch/m/u/muuto_logo.jpg",
  "slug_interioradvice_short": {
    "_meta": {
      "tags": [
        "interieuradvies",
        "200"
      ],
      "__typename": "Meta"
    },
    "advice_image": {
      "dimensions": {
        "width": 263,
        "height": 263
      },
      "alt": "interieuradvies Eijerkamp",
      "copyright": null,
      "url": "https://www.eijerkamp.nl/prismic/b61fe9ab-24b4-4e42-a81d-36f000f9ee54_Interieuradvies+263+pixels.png?auto=compress,format&rect=0,0,263,263&w=263&h=263",
      "home": {
        "dimensions": {
          "width": 164,
          "height": 164
        },
        "alt": null,
        "copyright": null,
        "url": "https://www.eijerkamp.nl/prismic/b61fe9ab-24b4-4e42-a81d-36f000f9ee54_Interieuradvies+263+pixels.png?auto=compress,format&rect=0,0,263,263&w=164&h=164"
      },
      "menu": {
        "dimensions": {
          "width": 100,
          "height": 100
        },
        "alt": null,
        "copyright": null,
        "url": "https://www.eijerkamp.nl/prismic/b61fe9ab-24b4-4e42-a81d-36f000f9ee54_Interieuradvies+263+pixels.png?auto=compress,format&rect=0,0,263,263&w=100&h=100"
      }
    },
    "advice_title": [
      {
        "type": "heading2",
        "text": "Interieuradvies",
        "spans": []
      }
    ],
    "advice_title_size": "3",
    "advice_title_branded": true,
    "advice_title_serif": true,
    "advice_title_bold": false,
    "advice_subtitle": [
      {
        "type": "paragraph",
        "text": "In de winkels",
        "spans": []
      }
    ],
    "advice_subtitle_size": "3",
    "advice_subtitle_branded": false,
    "advice_subtitle_serif": false,
    "advice_subtitle_bold": true,
    "advice_description": [
      {
        "type": "paragraph",
        "text": "Blijft het maken van de juiste keuzes lastig? Bij Eijerkamp geven we persoonlijk interieuradvies binnen elke woonstijl en ieder budget. ",
        "spans": []
      }
    ],
    "advice_button_type": "zwart-wit",
    "advice_button_link": {
      "url": "https://www.eijerkamp.nl/advies/interieuradvies/",
      "__typename": "_ExternalLink"
    },
    "advice_button_text": [
      {
        "type": "paragraph",
        "text": "meer info",
        "spans": []
      }
    ],
    "__typename": "Advice"
  },
  "slug_interioradvice_long": null,
  "maintenance_text": "",
  "delivery_at_home_text": "<h5>Extra snel via PostNL</h5>\r\n<p>Kleinere woonitems (zoals bijzettafels, kussens, lampen, karpetten en accessoires) worden lekker snel bij je thuisbezorgd via PostNL voor 7.25. Zodra je bestelling ons magazijn heeft verlaten, volg je deze op de voet met Track &amp; Trace. <a href=\"https://www.eijerkamp.nl/klantenservice/bezorgen-en-afhalen/\">Lees meer</a></p>",
  "comparable_products_text": "",
  "category": {
    "name": "Kapstokken",
    "image": null,
    "usp_placement_code": null,
    "url_key": "kapstokken",
    "url_path": "navigation/woonaccessoires/kapstokken",
    "level": 4,
    "slug_interioradvice_short": null,
    "slug_interioradvice_long": null,
    "maintenance_text": null,
    "delivery_at_home_text": null,
    "comparable_products_text": null,
    "__typename": "CategoryTree"
  },
  "brandinfo": null,
  "hotspots": [],
  "usps": [
    {
      "icon": "delivery",
      "link": "/klantenservice/bezorgen-en-afhalen/",
      "label": "Thuisbezorging",
      "description": "Gratis vanaf 500.-",
      "sequence": 1,
      "__typename": "UspInterface"
    },
    {
      "icon": "warranty",
      "link": "/klantenservice/garantie-en-service/ ",
      "label": "minimaal 5 jaar garantie",
      "description": "CBW erkend",
      "sequence": 2,
      "__typename": "UspInterface"
    },
    {
      "icon": "store",
      "link": "/winkels/zutphen/",
      "label": "Gratis ophalen",
      "description": "Bij Eijerkamp Zutphen",
      "sequence": 3,
      "__typename": "UspInterface"
    },
    {
      "icon": "appreciation",
      "link": "https://nl.trustpilot.com/review/eijerkamp.nl",
      "label": "9.4 klantwaardering",
      "description": "ruim 5000 reviews op Trustpilot",
      "sequence": 4,
      "__typename": "UspInterface"
    }
  ],
  "advices": [
    {
      "node": {
        "_meta": {
          "tags": [
            "interieuradvies",
            "200"
          ],
          "__typename": "Meta"
        },
        "advice_image": {
          "dimensions": {
            "width": 263,
            "height": 263
          },
          "alt": "interieuradvies Eijerkamp",
          "copyright": null,
          "url": "https://www.eijerkamp.nl/prismic/b61fe9ab-24b4-4e42-a81d-36f000f9ee54_Interieuradvies+263+pixels.png?auto=compress,format&rect=0,0,263,263&w=263&h=263",
          "home": {
            "dimensions": {
              "width": 164,
              "height": 164
            },
            "alt": null,
            "copyright": null,
            "url": "https://www.eijerkamp.nl/prismic/b61fe9ab-24b4-4e42-a81d-36f000f9ee54_Interieuradvies+263+pixels.png?auto=compress,format&rect=0,0,263,263&w=164&h=164"
          },
          "menu": {
            "dimensions": {
              "width": 100,
              "height": 100
            },
            "alt": null,
            "copyright": null,
            "url": "https://www.eijerkamp.nl/prismic/b61fe9ab-24b4-4e42-a81d-36f000f9ee54_Interieuradvies+263+pixels.png?auto=compress,format&rect=0,0,263,263&w=100&h=100"
          }
        },
        "advice_title": [
          {
            "type": "heading2",
            "text": "Interieuradvies",
            "spans": []
          }
        ],
        "advice_title_size": "3",
        "advice_title_branded": true,
        "advice_title_serif": true,
        "advice_title_bold": false,
        "advice_subtitle": [
          {
            "type": "paragraph",
            "text": "In de winkels",
            "spans": []
          }
        ],
        "advice_subtitle_size": "3",
        "advice_subtitle_branded": false,
        "advice_subtitle_serif": false,
        "advice_subtitle_bold": true,
        "advice_description": [
          {
            "type": "paragraph",
            "text": "Blijft het maken van de juiste keuzes lastig? Bij Eijerkamp geven we persoonlijk interieuradvies binnen elke woonstijl en ieder budget. ",
            "spans": []
          }
        ],
        "advice_button_type": "zwart-wit",
        "advice_button_link": {
          "url": "https://www.eijerkamp.nl/advies/interieuradvies/",
          "__typename": "_ExternalLink"
        },
        "advice_button_text": [
          {
            "type": "paragraph",
            "text": "meer info",
            "spans": []
          }
        ],
        "__typename": "Advice"
      },
      "__typename": "AdviceConnectionEdge"
    }
  ],
  "feeds": [
    {
      "block_title": "Meer van dit merk",
      "position": "product_content_top",
      "items": [
        {
          "sku": "E00013423",
          "__typename": "SimpleProduct"
        },
        {
          "sku": "E00014392",
          "__typename": "SimpleProduct"
        },
        {
          "sku": "E00012258",
          "__typename": "SimpleProduct"
        },
        {
          "sku": "E00015662",
          "__typename": "SimpleProduct"
        },
        {
          "sku": "E00015661",
          "__typename": "SimpleProduct"
        },
        {
          "sku": "E00012753",
          "__typename": "SimpleProduct"
        },
        {
          "sku": "C-E00016811",
          "__typename": "ConfigurableProduct"
        },
        {
          "sku": "E00015659",
          "__typename": "SimpleProduct"
        }
      ],
      "products": [
        {
          "sku": "E00013423",
          "urlKey": "muuto-ply-vloerkleed-e00013423",
          "brand": "Muuto",
          "image": "muuto-ply-vloerkleed-off-white-wol-e00013423.jpg",
          "name": "Ply Vloerkleed",
          "price": 995,
          "recommendedPrice": null,
          "salesPrice": 995,
          "fromPrice": null,
          "inStock": false,
          "label": "vtWonen",
          "otherSize": false,
          "otherColor": false,
          "quote": false,
          "cart": true,
          "amLabel": null,
          "webOnly": false,
          "productUsps": null,
          "categories": [
            {
              "name": "Woonaccessoires",
              "level": 3,
              "url_path": "woonaccessoires",
              "__typename": "EsCategory"
            },
            {
              "name": "Vloerkleden",
              "level": 4,
              "url_path": "woonaccessoires/vloerkleden",
              "__typename": "EsCategory"
            }
          ],
          "__typename": "EsProduct"
        },
        {
          "sku": "E00014392",
          "urlKey": "muuto-leaf-vloerlamp-e00014392",
          "brand": "Muuto",
          "image": "muuto-leaf-vloerlamp-zwart-aluminium-e00014392.jpg",
          "name": "Leaf Vloerlamp",
          "price": 349,
          "recommendedPrice": null,
          "salesPrice": 349,
          "fromPrice": null,
          "inStock": true,
          "label": null,
          "otherSize": false,
          "otherColor": false,
          "quote": false,
          "cart": true,
          "amLabel": null,
          "webOnly": false,
          "productUsps": null,
          "categories": [
            {
              "name": "Verlichting",
              "level": 3,
              "url_path": "verlichting",
              "__typename": "EsCategory"
            },
            {
              "name": "Vloerlampen",
              "level": 4,
              "url_path": "verlichting/vloerlampen",
              "__typename": "EsCategory"
            }
          ],
          "__typename": "EsProduct"
        },
        {
          "sku": "E00012258",
          "urlKey": "muuto-around-l-salontafel-e00012258",
          "brand": "Muuto",
          "image": "muuto-around-l-salontafel-hout-e00012258.jpg",
          "name": "Around L Salontafel",
          "price": 559,
          "recommendedPrice": 499,
          "salesPrice": 559,
          "fromPrice": null,
          "inStock": false,
          "label": null,
          "otherSize": false,
          "otherColor": true,
          "quote": false,
          "cart": true,
          "amLabel": null,
          "webOnly": false,
          "productUsps": null,
          "categories": [
            {
              "name": "Woonkamer",
              "level": 3,
              "url_path": "woonkamer",
              "__typename": "EsCategory"
            },
            {
              "name": "Salontafels",
              "level": 4,
              "url_path": "woonkamer/salontafels",
              "__typename": "EsCategory"
            }
          ],
          "__typename": "EsProduct"
        },
        {
          "sku": "E00015662",
          "urlKey": "muuto-rest-bank-e00015662",
          "brand": "Muuto",
          "image": "muuto-rest-bank-grijs-stof-e00015662.jpg",
          "name": "Rest Bank",
          "price": 3495,
          "recommendedPrice": null,
          "salesPrice": 3495,
          "fromPrice": null,
          "inStock": false,
          "label": null,
          "otherSize": false,
          "otherColor": false,
          "quote": true,
          "cart": false,
          "amLabel": null,
          "webOnly": false,
          "productUsps": null,
          "categories": [
            {
              "name": "Woonkamer",
              "level": 3,
              "url_path": "woonkamer",
              "__typename": "EsCategory"
            },
            {
              "name": "Banken",
              "level": 4,
              "url_path": "woonkamer/banken",
              "__typename": "EsCategory"
            },
            {
              "name": "Zitbanken",
              "level": 5,
              "url_path": "woonkamer/banken/zitbanken",
              "__typename": "EsCategory"
            }
          ],
          "__typename": "EsProduct"
        },
        {
          "sku": "E00015661",
          "urlKey": "muuto-outline-hoekbank-e00015661",
          "brand": "Muuto",
          "image": "muuto-outline-hoekbank-roze-stof-e00015661.jpg",
          "name": "Outline Hoekbank",
          "price": 5449,
          "recommendedPrice": null,
          "salesPrice": 5449,
          "fromPrice": null,
          "inStock": false,
          "label": null,
          "otherSize": false,
          "otherColor": false,
          "quote": true,
          "cart": false,
          "amLabel": null,
          "webOnly": false,
          "productUsps": null,
          "categories": [
            {
              "name": "Woonkamer",
              "level": 3,
              "url_path": "woonkamer",
              "__typename": "EsCategory"
            },
            {
              "name": "Banken",
              "level": 4,
              "url_path": "woonkamer/banken",
              "__typename": "EsCategory"
            },
            {
              "name": "Hoekbanken",
              "level": 5,
              "url_path": "woonkamer/banken/hoekbanken",
              "__typename": "EsCategory"
            }
          ],
          "__typename": "EsProduct"
        },
        {
          "sku": "E00012753",
          "urlKey": "muuto-restore-opbergmand-e00012753",
          "brand": "Muuto",
          "image": "muuto-restore-opbergmand-dusty-green-polymeervilt-e00012753.jpg",
          "name": "Restore Opbergmand",
          "price": 79,
          "recommendedPrice": null,
          "salesPrice": 79,
          "fromPrice": null,
          "inStock": true,
          "label": "vtWonen",
          "otherSize": false,
          "otherColor": true,
          "quote": false,
          "cart": true,
          "amLabel": null,
          "webOnly": false,
          "productUsps": null,
          "categories": [
            {
              "name": "Woonaccessoires",
              "level": 3,
              "url_path": "woonaccessoires",
              "__typename": "EsCategory"
            },
            {
              "name": "Opbergen",
              "level": 4,
              "url_path": "woonaccessoires/opbergen",
              "__typename": "EsCategory"
            }
          ],
          "__typename": "EsProduct"
        },
        {
          "sku": "C-E00016811",
          "urlKey": "muuto-pebble-vloerkleed-c-e00016811",
          "brand": "Muuto",
          "image": "muuto-pebble-vloerkleed-beige-kunststof-e00016811.jpg",
          "name": "Pebble Vloerkleed",
          "price": 1095,
          "recommendedPrice": null,
          "salesPrice": 1095,
          "fromPrice": null,
          "inStock": false,
          "label": "vtWonen",
          "otherSize": true,
          "otherColor": true,
          "quote": false,
          "cart": true,
          "amLabel": null,
          "webOnly": false,
          "productUsps": null,
          "categories": [
            {
              "name": "Woonaccessoires",
              "level": 3,
              "url_path": "woonaccessoires",
              "__typename": "EsCategory"
            },
            {
              "name": "Vloerkleden",
              "level": 4,
              "url_path": "woonaccessoires/vloerkleden",
              "__typename": "EsCategory"
            }
          ],
          "__typename": "EsProduct"
        },
        {
          "sku": "E00015659",
          "urlKey": "muuto-workshop-salontafel-e00015659",
          "brand": "Muuto",
          "image": "muuto-workshop-salontafel-zwart-eikenhout-e00015659.jpg",
          "name": "Workshop Salontafel",
          "price": 549,
          "recommendedPrice": null,
          "salesPrice": 549,
          "fromPrice": null,
          "inStock": false,
          "label": null,
          "otherSize": false,
          "otherColor": true,
          "quote": false,
          "cart": true,
          "amLabel": null,
          "webOnly": false,
          "productUsps": null,
          "categories": [
            {
              "name": "Woonkamer",
              "level": 3,
              "url_path": "woonkamer",
              "__typename": "EsCategory"
            },
            {
              "name": "Salontafels",
              "level": 4,
              "url_path": "woonkamer/salontafels",
              "__typename": "EsCategory"
            }
          ],
          "__typename": "EsProduct"
        }
      ],
      "__typename": "AmMostviewedRelated"
    },
    {
      "block_title": "Meer uit deze serie",
      "position": "product_after_related",
      "items": [
        {
          "sku": "E00012992",
          "__typename": "SimpleProduct"
        },
        {
          "sku": "E00015519",
          "__typename": "SimpleProduct"
        },
        {
          "sku": "E00012271",
          "__typename": "SimpleProduct"
        },
        {
          "sku": "E00017542",
          "__typename": "SimpleProduct"
        },
        {
          "sku": "E00015508",
          "__typename": "SimpleProduct"
        },
        {
          "sku": "E00015512",
          "__typename": "SimpleProduct"
        },
        {
          "sku": "E00015509",
          "__typename": "SimpleProduct"
        },
        {
          "sku": "E00012388",
          "__typename": "SimpleProduct"
        },
        {
          "sku": "E00015515",
          "__typename": "SimpleProduct"
        },
        {
          "sku": "E00017541",
          "__typename": "SimpleProduct"
        }
      ],
      "products": [
        {
          "sku": "E00012992",
          "urlKey": "muuto-the-dots-large-haak-e00012992",
          "brand": "Muuto",
          "image": "muuto-the-dots-large-haak-grey-eikenhout-e00012992.jpg",
          "name": "The Dots Large Haak",
          "price": 29.5,
          "recommendedPrice": null,
          "salesPrice": 29.5,
          "fromPrice": null,
          "inStock": false,
          "label": null,
          "otherSize": false,
          "otherColor": true,
          "quote": false,
          "cart": true,
          "amLabel": null,
          "webOnly": false,
          "productUsps": null,
          "categories": [
            {
              "name": "Woonaccessoires",
              "level": 3,
              "url_path": "woonaccessoires",
              "__typename": "EsCategory"
            },
            {
              "name": "Kapstokken",
              "level": 4,
              "url_path": "woonaccessoires/kapstokken",
              "__typename": "EsCategory"
            }
          ],
          "__typename": "EsProduct"
        },
        {
          "sku": "E00012271",
          "urlKey": "muuto-the-dots-large-haak-e00012271",
          "brand": "Muuto",
          "image": "muuto-the-dots-large-haak-zwart-eikenhout-e00012271.jpg",
          "name": "The Dots Large Haak",
          "price": 29.5,
          "recommendedPrice": null,
          "salesPrice": 29.5,
          "fromPrice": null,
          "inStock": false,
          "label": null,
          "otherSize": false,
          "otherColor": true,
          "quote": false,
          "cart": true,
          "amLabel": null,
          "webOnly": false,
          "productUsps": null,
          "categories": [
            {
              "name": "Woonaccessoires",
              "level": 3,
              "url_path": "woonaccessoires",
              "__typename": "EsCategory"
            },
            {
              "name": "Kapstokken",
              "level": 4,
              "url_path": "woonaccessoires/kapstokken",
              "__typename": "EsCategory"
            }
          ],
          "__typename": "EsProduct"
        },
        {
          "sku": "E00017542",
          "urlKey": "muuto-the-dots-large-haak-e00017542",
          "brand": "Muuto",
          "image": "muuto-the-dots-large-haak-off-white-eikenhout-e00017542.jpg",
          "name": "The Dots Large Haak",
          "price": 29.5,
          "recommendedPrice": null,
          "salesPrice": 29.5,
          "fromPrice": null,
          "inStock": false,
          "label": null,
          "otherSize": false,
          "otherColor": true,
          "quote": false,
          "cart": true,
          "amLabel": null,
          "webOnly": false,
          "productUsps": null,
          "categories": [
            {
              "name": "Woonaccessoires",
              "level": 3,
              "url_path": "woonaccessoires",
              "__typename": "EsCategory"
            },
            {
              "name": "Kapstokken",
              "level": 4,
              "url_path": "woonaccessoires/kapstokken",
              "__typename": "EsCategory"
            }
          ],
          "__typename": "EsProduct"
        },
        {
          "sku": "E00015508",
          "urlKey": "muuto-the-dots-large-haak-e00015508",
          "brand": "Muuto",
          "image": "muuto-the-dots-large-haak-oak-petroleum-e00015508.jpg",
          "name": "The Dots Large Haak",
          "price": 29.5,
          "recommendedPrice": null,
          "salesPrice": 29.5,
          "fromPrice": null,
          "inStock": false,
          "label": null,
          "otherSize": false,
          "otherColor": true,
          "quote": false,
          "cart": true,
          "amLabel": null,
          "webOnly": false,
          "productUsps": null,
          "categories": [
            {
              "name": "Woonaccessoires",
              "level": 3,
              "url_path": "woonaccessoires",
              "__typename": "EsCategory"
            },
            {
              "name": "Kapstokken",
              "level": 4,
              "url_path": "woonaccessoires/kapstokken",
              "__typename": "EsCategory"
            }
          ],
          "__typename": "EsProduct"
        },
        {
          "sku": "E00015512",
          "urlKey": "muuto-the-dots-large-haak-e00015512",
          "brand": "Muuto",
          "image": "muuto-the-dots-large-haak-pale-blue-eikenhout-e00015512.jpg",
          "name": "The Dots Large Haak",
          "price": 29.5,
          "recommendedPrice": null,
          "salesPrice": 29.5,
          "fromPrice": null,
          "inStock": false,
          "label": null,
          "otherSize": false,
          "otherColor": true,
          "quote": false,
          "cart": true,
          "amLabel": null,
          "webOnly": false,
          "productUsps": null,
          "categories": [
            {
              "name": "Woonaccessoires",
              "level": 3,
              "url_path": "woonaccessoires",
              "__typename": "EsCategory"
            },
            {
              "name": "Kapstokken",
              "level": 4,
              "url_path": "woonaccessoires/kapstokken",
              "__typename": "EsCategory"
            }
          ],
          "__typename": "EsProduct"
        },
        {
          "sku": "E00015509",
          "urlKey": "muuto-the-dots-large-haak-e00015509",
          "brand": "Muuto",
          "image": "muuto-the-dots-large-haak-oak-eikenhout-e00015509.jpg",
          "name": "The Dots Large Haak",
          "price": 29.5,
          "recommendedPrice": null,
          "salesPrice": 29.5,
          "fromPrice": null,
          "inStock": false,
          "label": null,
          "otherSize": false,
          "otherColor": true,
          "quote": false,
          "cart": true,
          "amLabel": null,
          "webOnly": false,
          "productUsps": null,
          "categories": [
            {
              "name": "Woonaccessoires",
              "level": 3,
              "url_path": "woonaccessoires",
              "__typename": "EsCategory"
            },
            {
              "name": "Kapstokken",
              "level": 4,
              "url_path": "woonaccessoires/kapstokken",
              "__typename": "EsCategory"
            }
          ],
          "__typename": "EsProduct"
        },
        {
          "sku": "E00012388",
          "urlKey": "muuto-the-dots-large-haak-e00012388",
          "brand": "Muuto",
          "image": "muuto-the-dots-large-haak-petroleum-eikenhout-e00012388.jpg",
          "name": "The Dots Large Haak",
          "price": 29.5,
          "recommendedPrice": null,
          "salesPrice": 29.5,
          "fromPrice": null,
          "inStock": false,
          "label": null,
          "otherSize": false,
          "otherColor": true,
          "quote": false,
          "cart": true,
          "amLabel": null,
          "webOnly": false,
          "productUsps": null,
          "categories": [
            {
              "name": "Woonaccessoires",
              "level": 3,
              "url_path": "woonaccessoires",
              "__typename": "EsCategory"
            },
            {
              "name": "Kapstokken",
              "level": 4,
              "url_path": "woonaccessoires/kapstokken",
              "__typename": "EsCategory"
            }
          ],
          "__typename": "EsProduct"
        },
        {
          "sku": "E00015515",
          "urlKey": "muuto-the-dots-large-haak-e00015515",
          "brand": "Muuto",
          "image": "muuto-the-dots-large-haak-beige-green-eikenhout-e00015515.jpg",
          "name": "The Dots Large Haak",
          "price": 29.5,
          "recommendedPrice": null,
          "salesPrice": 29.5,
          "fromPrice": null,
          "inStock": false,
          "label": null,
          "otherSize": false,
          "otherColor": true,
          "quote": false,
          "cart": true,
          "amLabel": null,
          "webOnly": false,
          "productUsps": null,
          "categories": [
            {
              "name": "Woonaccessoires",
              "level": 3,
              "url_path": "woonaccessoires",
              "__typename": "EsCategory"
            },
            {
              "name": "Kapstokken",
              "level": 4,
              "url_path": "woonaccessoires/kapstokken",
              "__typename": "EsCategory"
            }
          ],
          "__typename": "EsProduct"
        },
        {
          "sku": "E00017541",
          "urlKey": "muuto-the-dots-large-haak-e00017541",
          "brand": "Muuto",
          "image": "muuto-the-dots-large-haak-dark-green-eikenhout-e00017541.jpg",
          "name": "The Dots Large Haak",
          "price": 29.5,
          "recommendedPrice": null,
          "salesPrice": 29.5,
          "fromPrice": null,
          "inStock": false,
          "label": null,
          "otherSize": false,
          "otherColor": true,
          "quote": false,
          "cart": true,
          "amLabel": null,
          "webOnly": false,
          "productUsps": null,
          "categories": [
            {
              "name": "Woonaccessoires",
              "level": 3,
              "url_path": "woonaccessoires",
              "__typename": "EsCategory"
            },
            {
              "name": "Kapstokken",
              "level": 4,
              "url_path": "woonaccessoires/kapstokken",
              "__typename": "EsCategory"
            }
          ],
          "__typename": "EsProduct"
        }
      ],
      "__typename": "AmMostviewedRelated"
    }
  ],
  "feedMoreOfBrand": {
    "block_title": "Meer van dit merk",
    "position": "product_content_top",
    "items": [
      {
        "sku": "E00013423",
        "__typename": "SimpleProduct"
      },
      {
        "sku": "E00014392",
        "__typename": "SimpleProduct"
      },
      {
        "sku": "E00012258",
        "__typename": "SimpleProduct"
      },
      {
        "sku": "E00015662",
        "__typename": "SimpleProduct"
      },
      {
        "sku": "E00015661",
        "__typename": "SimpleProduct"
      },
      {
        "sku": "E00012753",
        "__typename": "SimpleProduct"
      },
      {
        "sku": "C-E00016811",
        "__typename": "ConfigurableProduct"
      },
      {
        "sku": "E00015659",
        "__typename": "SimpleProduct"
      }
    ],
    "products": [
      {
        "sku": "E00013423",
        "urlKey": "muuto-ply-vloerkleed-e00013423",
        "brand": "Muuto",
        "image": "muuto-ply-vloerkleed-off-white-wol-e00013423.jpg",
        "name": "Ply Vloerkleed",
        "price": 995,
        "recommendedPrice": null,
        "salesPrice": 995,
        "fromPrice": null,
        "inStock": false,
        "label": "vtWonen",
        "otherSize": false,
        "otherColor": false,
        "quote": false,
        "cart": true,
        "amLabel": null,
        "webOnly": false,
        "productUsps": null,
        "categories": [
          {
            "name": "Woonaccessoires",
            "level": 3,
            "url_path": "woonaccessoires",
            "__typename": "EsCategory"
          },
          {
            "name": "Vloerkleden",
            "level": 4,
            "url_path": "woonaccessoires/vloerkleden",
            "__typename": "EsCategory"
          }
        ],
        "__typename": "EsProduct"
      },
      {
        "sku": "E00014392",
        "urlKey": "muuto-leaf-vloerlamp-e00014392",
        "brand": "Muuto",
        "image": "muuto-leaf-vloerlamp-zwart-aluminium-e00014392.jpg",
        "name": "Leaf Vloerlamp",
        "price": 349,
        "recommendedPrice": null,
        "salesPrice": 349,
        "fromPrice": null,
        "inStock": true,
        "label": null,
        "otherSize": false,
        "otherColor": false,
        "quote": false,
        "cart": true,
        "amLabel": null,
        "webOnly": false,
        "productUsps": null,
        "categories": [
          {
            "name": "Verlichting",
            "level": 3,
            "url_path": "verlichting",
            "__typename": "EsCategory"
          },
          {
            "name": "Vloerlampen",
            "level": 4,
            "url_path": "verlichting/vloerlampen",
            "__typename": "EsCategory"
          }
        ],
        "__typename": "EsProduct"
      },
      {
        "sku": "E00012258",
        "urlKey": "muuto-around-l-salontafel-e00012258",
        "brand": "Muuto",
        "image": "muuto-around-l-salontafel-hout-e00012258.jpg",
        "name": "Around L Salontafel",
        "price": 559,
        "recommendedPrice": 499,
        "salesPrice": 559,
        "fromPrice": null,
        "inStock": false,
        "label": null,
        "otherSize": false,
        "otherColor": true,
        "quote": false,
        "cart": true,
        "amLabel": null,
        "webOnly": false,
        "productUsps": null,
        "categories": [
          {
            "name": "Woonkamer",
            "level": 3,
            "url_path": "woonkamer",
            "__typename": "EsCategory"
          },
          {
            "name": "Salontafels",
            "level": 4,
            "url_path": "woonkamer/salontafels",
            "__typename": "EsCategory"
          }
        ],
        "__typename": "EsProduct"
      },
      {
        "sku": "E00015662",
        "urlKey": "muuto-rest-bank-e00015662",
        "brand": "Muuto",
        "image": "muuto-rest-bank-grijs-stof-e00015662.jpg",
        "name": "Rest Bank",
        "price": 3495,
        "recommendedPrice": null,
        "salesPrice": 3495,
        "fromPrice": null,
        "inStock": false,
        "label": null,
        "otherSize": false,
        "otherColor": false,
        "quote": true,
        "cart": false,
        "amLabel": null,
        "webOnly": false,
        "productUsps": null,
        "categories": [
          {
            "name": "Woonkamer",
            "level": 3,
            "url_path": "woonkamer",
            "__typename": "EsCategory"
          },
          {
            "name": "Banken",
            "level": 4,
            "url_path": "woonkamer/banken",
            "__typename": "EsCategory"
          },
          {
            "name": "Zitbanken",
            "level": 5,
            "url_path": "woonkamer/banken/zitbanken",
            "__typename": "EsCategory"
          }
        ],
        "__typename": "EsProduct"
      },
      {
        "sku": "E00015661",
        "urlKey": "muuto-outline-hoekbank-e00015661",
        "brand": "Muuto",
        "image": "muuto-outline-hoekbank-roze-stof-e00015661.jpg",
        "name": "Outline Hoekbank",
        "price": 5449,
        "recommendedPrice": null,
        "salesPrice": 5449,
        "fromPrice": null,
        "inStock": false,
        "label": null,
        "otherSize": false,
        "otherColor": false,
        "quote": true,
        "cart": false,
        "amLabel": null,
        "webOnly": false,
        "productUsps": null,
        "categories": [
          {
            "name": "Woonkamer",
            "level": 3,
            "url_path": "woonkamer",
            "__typename": "EsCategory"
          },
          {
            "name": "Banken",
            "level": 4,
            "url_path": "woonkamer/banken",
            "__typename": "EsCategory"
          },
          {
            "name": "Hoekbanken",
            "level": 5,
            "url_path": "woonkamer/banken/hoekbanken",
            "__typename": "EsCategory"
          }
        ],
        "__typename": "EsProduct"
      },
      {
        "sku": "E00012753",
        "urlKey": "muuto-restore-opbergmand-e00012753",
        "brand": "Muuto",
        "image": "muuto-restore-opbergmand-dusty-green-polymeervilt-e00012753.jpg",
        "name": "Restore Opbergmand",
        "price": 79,
        "recommendedPrice": null,
        "salesPrice": 79,
        "fromPrice": null,
        "inStock": true,
        "label": "vtWonen",
        "otherSize": false,
        "otherColor": true,
        "quote": false,
        "cart": true,
        "amLabel": null,
        "webOnly": false,
        "productUsps": null,
        "categories": [
          {
            "name": "Woonaccessoires",
            "level": 3,
            "url_path": "woonaccessoires",
            "__typename": "EsCategory"
          },
          {
            "name": "Opbergen",
            "level": 4,
            "url_path": "woonaccessoires/opbergen",
            "__typename": "EsCategory"
          }
        ],
        "__typename": "EsProduct"
      },
      {
        "sku": "C-E00016811",
        "urlKey": "muuto-pebble-vloerkleed-c-e00016811",
        "brand": "Muuto",
        "image": "muuto-pebble-vloerkleed-beige-kunststof-e00016811.jpg",
        "name": "Pebble Vloerkleed",
        "price": 1095,
        "recommendedPrice": null,
        "salesPrice": 1095,
        "fromPrice": null,
        "inStock": false,
        "label": "vtWonen",
        "otherSize": true,
        "otherColor": true,
        "quote": false,
        "cart": true,
        "amLabel": null,
        "webOnly": false,
        "productUsps": null,
        "categories": [
          {
            "name": "Woonaccessoires",
            "level": 3,
            "url_path": "woonaccessoires",
            "__typename": "EsCategory"
          },
          {
            "name": "Vloerkleden",
            "level": 4,
            "url_path": "woonaccessoires/vloerkleden",
            "__typename": "EsCategory"
          }
        ],
        "__typename": "EsProduct"
      },
      {
        "sku": "E00015659",
        "urlKey": "muuto-workshop-salontafel-e00015659",
        "brand": "Muuto",
        "image": "muuto-workshop-salontafel-zwart-eikenhout-e00015659.jpg",
        "name": "Workshop Salontafel",
        "price": 549,
        "recommendedPrice": null,
        "salesPrice": 549,
        "fromPrice": null,
        "inStock": false,
        "label": null,
        "otherSize": false,
        "otherColor": true,
        "quote": false,
        "cart": true,
        "amLabel": null,
        "webOnly": false,
        "productUsps": null,
        "categories": [
          {
            "name": "Woonkamer",
            "level": 3,
            "url_path": "woonkamer",
            "__typename": "EsCategory"
          },
          {
            "name": "Salontafels",
            "level": 4,
            "url_path": "woonkamer/salontafels",
            "__typename": "EsCategory"
          }
        ],
        "__typename": "EsProduct"
      }
    ],
    "__typename": "AmMostviewedRelated"
  },
  "feedMoreOfSeries": {
    "block_title": "Meer uit deze serie",
    "position": "product_after_related",
    "items": [
      {
        "sku": "E00012992",
        "__typename": "SimpleProduct"
      },
      {
        "sku": "E00015519",
        "__typename": "SimpleProduct"
      },
      {
        "sku": "E00012271",
        "__typename": "SimpleProduct"
      },
      {
        "sku": "E00017542",
        "__typename": "SimpleProduct"
      },
      {
        "sku": "E00015508",
        "__typename": "SimpleProduct"
      },
      {
        "sku": "E00015512",
        "__typename": "SimpleProduct"
      },
      {
        "sku": "E00015509",
        "__typename": "SimpleProduct"
      },
      {
        "sku": "E00012388",
        "__typename": "SimpleProduct"
      },
      {
        "sku": "E00015515",
        "__typename": "SimpleProduct"
      },
      {
        "sku": "E00017541",
        "__typename": "SimpleProduct"
      }
    ],
    "products": [
      {
        "sku": "E00012992",
        "urlKey": "muuto-the-dots-large-haak-e00012992",
        "brand": "Muuto",
        "image": "muuto-the-dots-large-haak-grey-eikenhout-e00012992.jpg",
        "name": "The Dots Large Haak",
        "price": 29.5,
        "recommendedPrice": null,
        "salesPrice": 29.5,
        "fromPrice": null,
        "inStock": false,
        "label": null,
        "otherSize": false,
        "otherColor": true,
        "quote": false,
        "cart": true,
        "amLabel": null,
        "webOnly": false,
        "productUsps": null,
        "categories": [
          {
            "name": "Woonaccessoires",
            "level": 3,
            "url_path": "woonaccessoires",
            "__typename": "EsCategory"
          },
          {
            "name": "Kapstokken",
            "level": 4,
            "url_path": "woonaccessoires/kapstokken",
            "__typename": "EsCategory"
          }
        ],
        "__typename": "EsProduct"
      },
      {
        "sku": "E00012271",
        "urlKey": "muuto-the-dots-large-haak-e00012271",
        "brand": "Muuto",
        "image": "muuto-the-dots-large-haak-zwart-eikenhout-e00012271.jpg",
        "name": "The Dots Large Haak",
        "price": 29.5,
        "recommendedPrice": null,
        "salesPrice": 29.5,
        "fromPrice": null,
        "inStock": false,
        "label": null,
        "otherSize": false,
        "otherColor": true,
        "quote": false,
        "cart": true,
        "amLabel": null,
        "webOnly": false,
        "productUsps": null,
        "categories": [
          {
            "name": "Woonaccessoires",
            "level": 3,
            "url_path": "woonaccessoires",
            "__typename": "EsCategory"
          },
          {
            "name": "Kapstokken",
            "level": 4,
            "url_path": "woonaccessoires/kapstokken",
            "__typename": "EsCategory"
          }
        ],
        "__typename": "EsProduct"
      },
      {
        "sku": "E00017542",
        "urlKey": "muuto-the-dots-large-haak-e00017542",
        "brand": "Muuto",
        "image": "muuto-the-dots-large-haak-off-white-eikenhout-e00017542.jpg",
        "name": "The Dots Large Haak",
        "price": 29.5,
        "recommendedPrice": null,
        "salesPrice": 29.5,
        "fromPrice": null,
        "inStock": false,
        "label": null,
        "otherSize": false,
        "otherColor": true,
        "quote": false,
        "cart": true,
        "amLabel": null,
        "webOnly": false,
        "productUsps": null,
        "categories": [
          {
            "name": "Woonaccessoires",
            "level": 3,
            "url_path": "woonaccessoires",
            "__typename": "EsCategory"
          },
          {
            "name": "Kapstokken",
            "level": 4,
            "url_path": "woonaccessoires/kapstokken",
            "__typename": "EsCategory"
          }
        ],
        "__typename": "EsProduct"
      },
      {
        "sku": "E00015508",
        "urlKey": "muuto-the-dots-large-haak-e00015508",
        "brand": "Muuto",
        "image": "muuto-the-dots-large-haak-oak-petroleum-e00015508.jpg",
        "name": "The Dots Large Haak",
        "price": 29.5,
        "recommendedPrice": null,
        "salesPrice": 29.5,
        "fromPrice": null,
        "inStock": false,
        "label": null,
        "otherSize": false,
        "otherColor": true,
        "quote": false,
        "cart": true,
        "amLabel": null,
        "webOnly": false,
        "productUsps": null,
        "categories": [
          {
            "name": "Woonaccessoires",
            "level": 3,
            "url_path": "woonaccessoires",
            "__typename": "EsCategory"
          },
          {
            "name": "Kapstokken",
            "level": 4,
            "url_path": "woonaccessoires/kapstokken",
            "__typename": "EsCategory"
          }
        ],
        "__typename": "EsProduct"
      },
      {
        "sku": "E00015512",
        "urlKey": "muuto-the-dots-large-haak-e00015512",
        "brand": "Muuto",
        "image": "muuto-the-dots-large-haak-pale-blue-eikenhout-e00015512.jpg",
        "name": "The Dots Large Haak",
        "price": 29.5,
        "recommendedPrice": null,
        "salesPrice": 29.5,
        "fromPrice": null,
        "inStock": false,
        "label": null,
        "otherSize": false,
        "otherColor": true,
        "quote": false,
        "cart": true,
        "amLabel": null,
        "webOnly": false,
        "productUsps": null,
        "categories": [
          {
            "name": "Woonaccessoires",
            "level": 3,
            "url_path": "woonaccessoires",
            "__typename": "EsCategory"
          },
          {
            "name": "Kapstokken",
            "level": 4,
            "url_path": "woonaccessoires/kapstokken",
            "__typename": "EsCategory"
          }
        ],
        "__typename": "EsProduct"
      },
      {
        "sku": "E00015509",
        "urlKey": "muuto-the-dots-large-haak-e00015509",
        "brand": "Muuto",
        "image": "muuto-the-dots-large-haak-oak-eikenhout-e00015509.jpg",
        "name": "The Dots Large Haak",
        "price": 29.5,
        "recommendedPrice": null,
        "salesPrice": 29.5,
        "fromPrice": null,
        "inStock": false,
        "label": null,
        "otherSize": false,
        "otherColor": true,
        "quote": false,
        "cart": true,
        "amLabel": null,
        "webOnly": false,
        "productUsps": null,
        "categories": [
          {
            "name": "Woonaccessoires",
            "level": 3,
            "url_path": "woonaccessoires",
            "__typename": "EsCategory"
          },
          {
            "name": "Kapstokken",
            "level": 4,
            "url_path": "woonaccessoires/kapstokken",
            "__typename": "EsCategory"
          }
        ],
        "__typename": "EsProduct"
      },
      {
        "sku": "E00012388",
        "urlKey": "muuto-the-dots-large-haak-e00012388",
        "brand": "Muuto",
        "image": "muuto-the-dots-large-haak-petroleum-eikenhout-e00012388.jpg",
        "name": "The Dots Large Haak",
        "price": 29.5,
        "recommendedPrice": null,
        "salesPrice": 29.5,
        "fromPrice": null,
        "inStock": false,
        "label": null,
        "otherSize": false,
        "otherColor": true,
        "quote": false,
        "cart": true,
        "amLabel": null,
        "webOnly": false,
        "productUsps": null,
        "categories": [
          {
            "name": "Woonaccessoires",
            "level": 3,
            "url_path": "woonaccessoires",
            "__typename": "EsCategory"
          },
          {
            "name": "Kapstokken",
            "level": 4,
            "url_path": "woonaccessoires/kapstokken",
            "__typename": "EsCategory"
          }
        ],
        "__typename": "EsProduct"
      },
      {
        "sku": "E00015515",
        "urlKey": "muuto-the-dots-large-haak-e00015515",
        "brand": "Muuto",
        "image": "muuto-the-dots-large-haak-beige-green-eikenhout-e00015515.jpg",
        "name": "The Dots Large Haak",
        "price": 29.5,
        "recommendedPrice": null,
        "salesPrice": 29.5,
        "fromPrice": null,
        "inStock": false,
        "label": null,
        "otherSize": false,
        "otherColor": true,
        "quote": false,
        "cart": true,
        "amLabel": null,
        "webOnly": false,
        "productUsps": null,
        "categories": [
          {
            "name": "Woonaccessoires",
            "level": 3,
            "url_path": "woonaccessoires",
            "__typename": "EsCategory"
          },
          {
            "name": "Kapstokken",
            "level": 4,
            "url_path": "woonaccessoires/kapstokken",
            "__typename": "EsCategory"
          }
        ],
        "__typename": "EsProduct"
      },
      {
        "sku": "E00017541",
        "urlKey": "muuto-the-dots-large-haak-e00017541",
        "brand": "Muuto",
        "image": "muuto-the-dots-large-haak-dark-green-eikenhout-e00017541.jpg",
        "name": "The Dots Large Haak",
        "price": 29.5,
        "recommendedPrice": null,
        "salesPrice": 29.5,
        "fromPrice": null,
        "inStock": false,
        "label": null,
        "otherSize": false,
        "otherColor": true,
        "quote": false,
        "cart": true,
        "amLabel": null,
        "webOnly": false,
        "productUsps": null,
        "categories": [
          {
            "name": "Woonaccessoires",
            "level": 3,
            "url_path": "woonaccessoires",
            "__typename": "EsCategory"
          },
          {
            "name": "Kapstokken",
            "level": 4,
            "url_path": "woonaccessoires/kapstokken",
            "__typename": "EsCategory"
          }
        ],
        "__typename": "EsProduct"
      }
    ],
    "__typename": "AmMostviewedRelated"
  }
}